Ceramics, fabrics, and furnishings, but that's not all. There is a whole plot interwoven with South African spirit and attention to quality craftsmanship behind the Milanese company founded in 2019 by Milva Costantini.
Bifi Italia is the meeting point for lovers of art and design, and above all of the Ardmore collections. Milva took care of distributing them exclusively for the Italian market, thanks to her curiosity and her desire to travel that led her to South Africa where she met Bifi, the baby elephant that she fondly remembers, telling us they share the same birth year, and is the muse behind the company's name. A collector herself, she carefully selects the exclusive Ardmore Ceramics & Design pieces to be sold in Italy, filtering them through her personal taste and her love for this faraway land steeped in deep and symbolic culture.
Leopards, flamingos, zebras, crocodiles, monkeys, and elephants are the exceptional protagonists of exquisite porcelain pieces in vibrant colours, meticulously handcrafted in the workshop built-in 1985 in the KwaZulu-Natal region. Born from the passion of Zimbabwe-born artist Fée Halsted, over the years this workshop has trained around fifty artists from the rural community, shaping unique works that tell the Zulu tradition. It is a choral production where the uniqueness of each work is also told by the artists themselves who, sculptor and painter, sign each creation in pairs.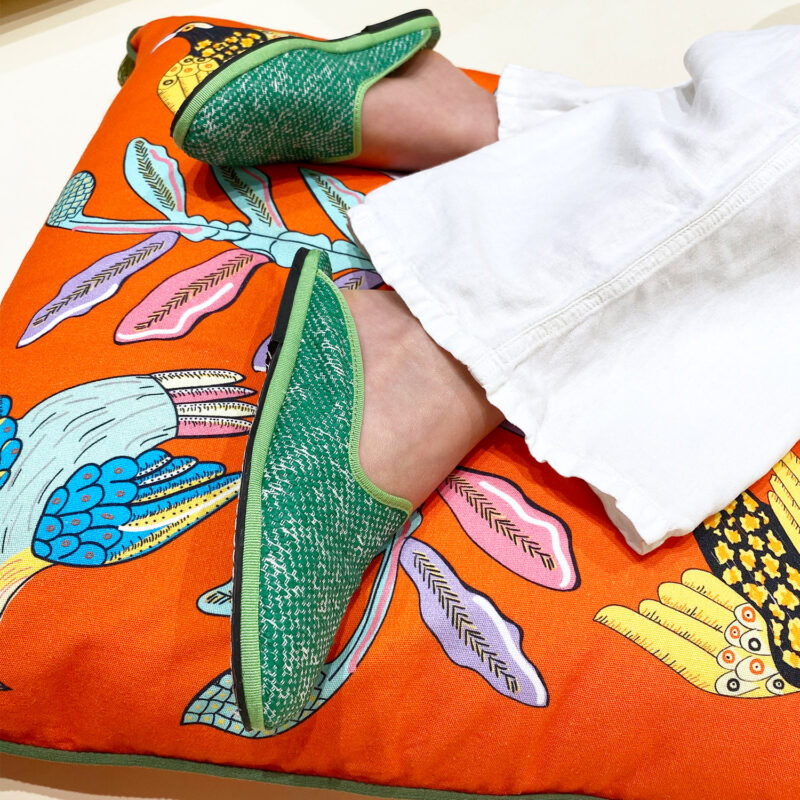 A veritable savannah of porcelain and precious fabrics, since Ardmore's patterns, which are reminiscent of collaborations of the calibre of Hermès, also adorn the textile collections that can be ordered by the metre and made into whatever the client desires, such as cushions, upholstery and coverings. The latest addition is the wallpaper, a refined organic paper with vibrant colours like the fabrics, but in more delicate shades. The range is completed by furnishings, such as sofas and armchairs, which aim to enhance the fabric with a charm that embodies the vivid colours and rich diversity of the South African soul.
Bifi Italia has a soul of its own that is not limited to the Ardmore collections and remains faithful to the artisan DNA that distinguishes it. Here we have the slippers of Friulian origin, that, a little dandy and a little radical chic, combine elegance and comfort. They were born as paupers' shoes in the Friuli of the 1800s, made with what little was available: the sole was made of old bicycle tyres and the uppers of fabric scraps and offcuts.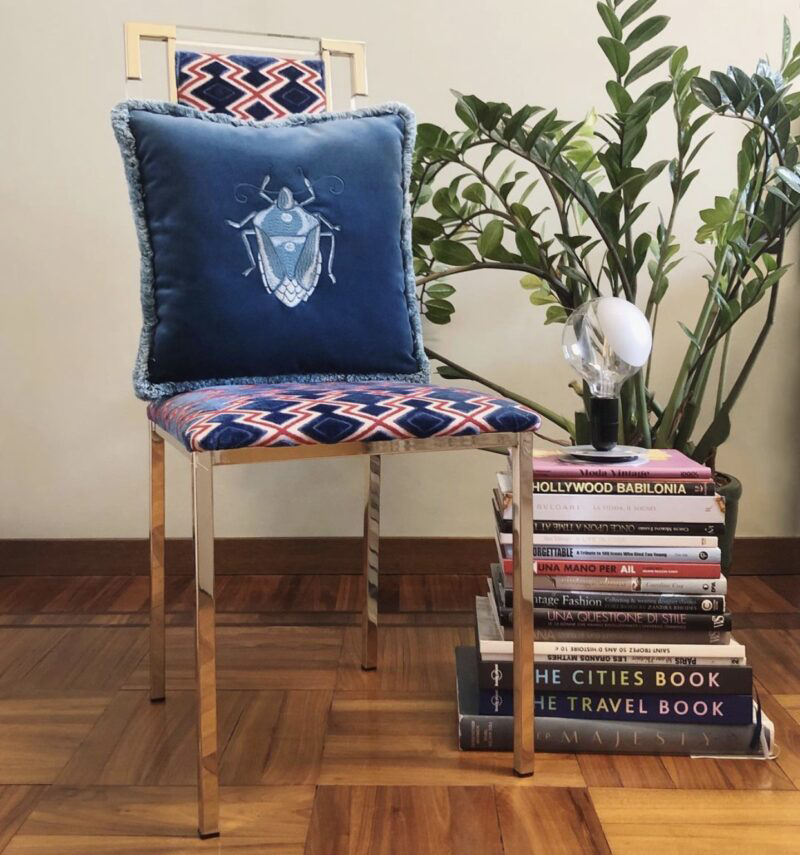 Arriving in Venice, it was love at first sight for the gondoliers since their non-slip sole did not damage the pitch paint that covered the gondolas, and legend tells that the nobles used them for their nocturnal escapades due to the silence of the sole. Bifi slippers are made by Friulian artisans with quality fabrics, precious embroidery, and brilliant colour contrasts. A historic product with a 100% Made in Italy makeover.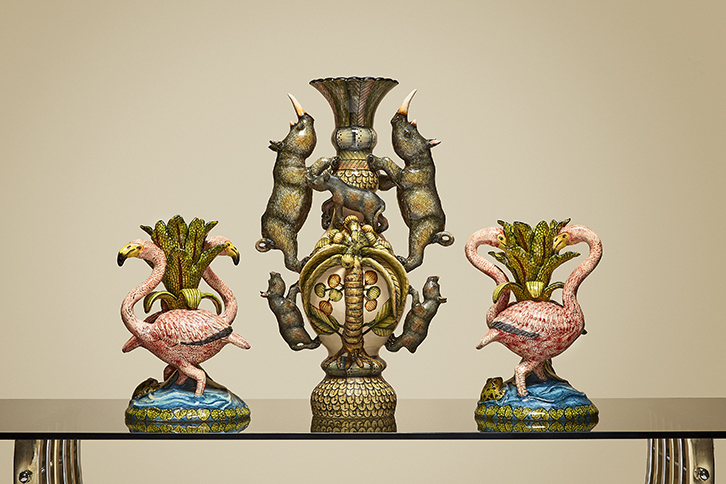 Discover more @ Bifi Italia World
Article Edit by Dafne Ambrosio