A sublime ambassador of elegant, luxurious, spectacular and sensual fashion, Anton Giulio Grande presents his haute couture collection exclusively for celebreMagazine World. He began his artistic and professional career by founding his eponymous fashion house at the age of 20.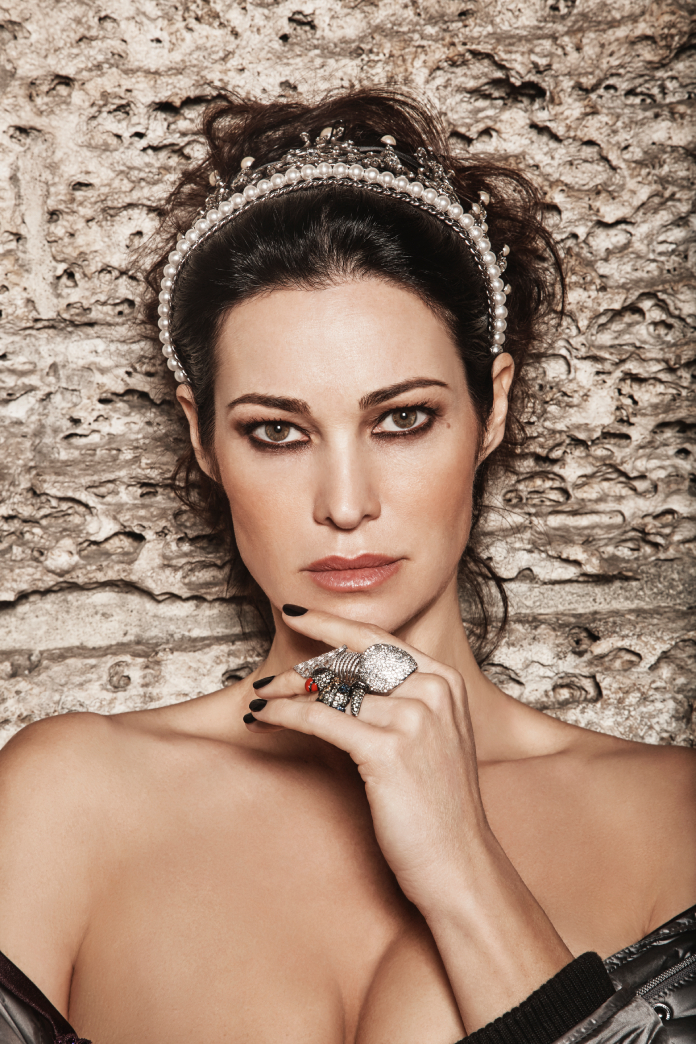 As a child, he dreamt of designing clothes for the beautiful soubrette stars of Saturday night shows, and thanks to his talent, he managed to make his ambitious project come true. He is known as the designer of the divas. He has sewn clothes for the most beautiful women of Italian television and show business: Manuela Arcuri, Belen Rodriguez, Anna Falchi, Alba Parietti, Elenoire Casalegno, Sabrina Ferilli, Valeria Marini and Nina Moric.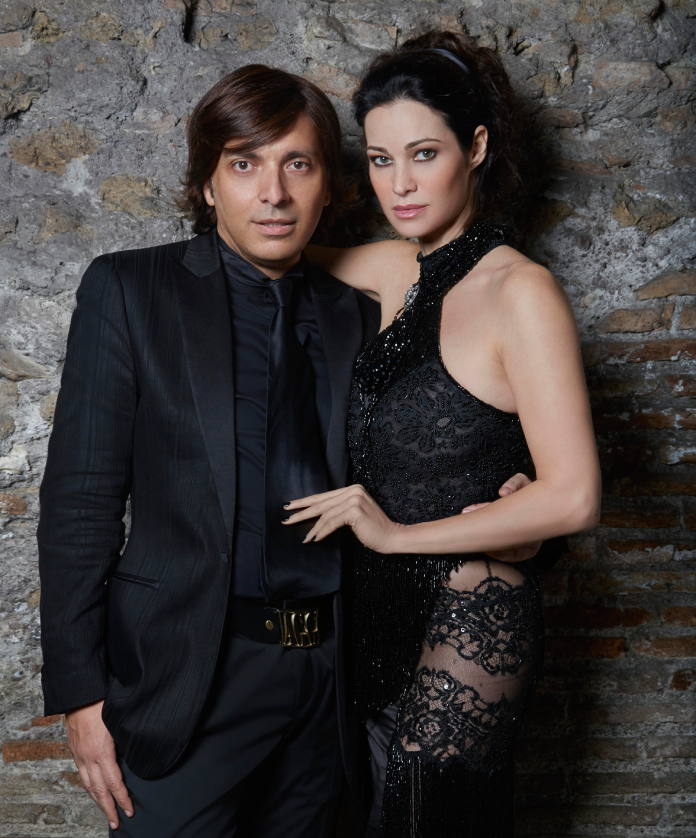 If he is one of the most popular haute couture designers today, he dresses the most beautiful and famous women, but in his interviews, he always stresses that you don't have to have a perfect body to wear his creations. In fact, when he designs a model, he thinks that a woman does not have to be necessary beautiful but must have a great personality; she must be one of those women who, when they enter a room, are immediately noticed and long remembered. The success of his collections is linked to the visibility of the star system and the quality garments made entirely by hand, relying on the craftsmanship of his land, in tailoring workshops where sewing machines are not used.
As a photographic set for his haute couture collection, Anton Giulio Grande chose a location of historical prestige, Domitian's Stadium in Rome, which Domitian himself built in the Campus Martius between 85-86 AD. They offer the people an additional venue for the emperor's celebrations and praise and satisfy the imperial passion for athletics. The testimonial for the occasion was the Italian cinema and TV icon Manuela Arcuri, who embodied an empress amidst imperial fora and ruins. The collection focuses on opulent clothes in colours such as plum, bronze and the ever-present black, which has always been the designer's distinctive symbol of nobility.
It's all a flutter of plissé, silk fringes, crystal glitter, embroidered lace bustiers decorated with jais fringes worn on georgette shawls, inlaid with lace on wide, impalpable skirts with infinite pleats. Everything must be rigorously eccentric, marvellous, redundant and without limits in favour of an excessiveness that becomes an invitation to seduction. The excess and opulence are skilfully interpreted by Manuela Arcuri, an icon of sensuality and seduction, who proves to be one of the most beautiful and iconic Italian actresses in the international firmament.
Sensations and fragrances with a D'Annunzio taste that take us back to the early 1900s, which blend without confusion with ancient and modern seductions, combining eroticism and mystery among the monumental rooms of a secret and imperial Rome, designed to enhance a refined sensuality where the dress has the purpose of highlighting the shapes, revealing the female body with deep and vertiginous necklines.
Lingerie dresses are concealed underdressing gown coats closed by woven cords and jewelled tassels, black dresses so light as impalpable. All are assembled through the whimsical volutes of embroidered lace in a refined effect of transparency and nudity that reflect a taste, a historical and distinctive tone of the great fashion designer Anton Giulio Grande.
Enjoy even more @ Anton Giulio Grande
Article edit by Serena Pagano